'Trajectories of Labour Movements -
The Role of Ahmedabad in 1918'
by
Catharina Hänsel and
Chaired by
Prof. Chinmay Tumbe and
Prof. Barbara Harriss-White
29th October 2021
18:00 IST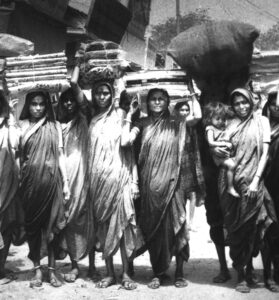 The year 1918 marks a significant turn in the emergence of global labour movements, unfolding different trajectories in various parts of the world. In India, leaders of the independence movement significantly inspired workers to join hands with vast sections of society to become part of the freedom struggle. Ahmedabad was a crucial site in shaping the future of the national labour cause, with Gandhi leading the strike of textile workers in 1918 alongside Anasuya Sarabhai. As the sister of Ambalal Sarabhai, she had been educating workers to improve their conditions. The nonviolent and peaceful conflict resolution of this strike achieved by Gandhi and Anasuya Sarabhai became the foundation of the labour movement in Ahmedabad, setting a precedent in the city and beyond. We will discuss various influences shaping the origins of the labour movement in Ahmedabad – the consequences of the plague outbreak in the city of Ahmedabad to the global echoes it caused in the numerous trade union delegations who arrived to study this peculiar configuration of working relations. What can we learn from this historical experience of public health emergencies, its impact on the labour movement and global connections for a post-COVID world?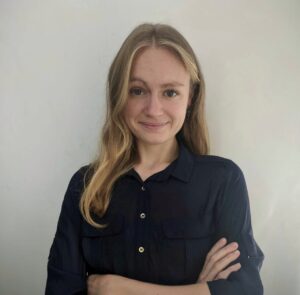 Catharina Haensel is a Ph.D researcher at the Scuola Normale Superiore, Pisa (Italy) and the University of Goettingen. She holds an MSc. in Development Studies from SOAS, London and a BA in Economics and Modern Indian Studies from the University of Göttingen.
Chinmay Tumbe is a faculty member in the Economics Area of the Indian Institute of Management Ahmedabad and the author of India Moving: A History of Migration (2018) and The Age of Pandemics, 1817-1920: How they shaped India and the world (2020).
Barbara Harriss-White is an Emeritus Professor and Fellow at the Wolfson College, Oxford University.
Click here to Register students are encouraged