'Interpreting Heritage and Curating Colours'
by
Siddhartha Das
15th January 2022
18:00 IST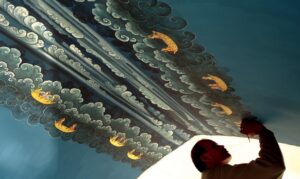 Colour is so central to our heritage and crafts in India. Even the absence of colour is intended and is made with refinement. In such a context of colour, how can craft and heritage activities address colour?
Siddhartha Das will draw upon his experience as a cultural consultant. and his work with artisans and craftspeople while talking about the play of colour in this context. He will illustrate these by showing projects while conceiving installations, spaces and institutions, some known and others not but close to his heart.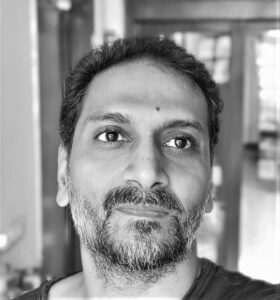 Siddhartha Das is one of the very few NID graduates who is a curator, designer, and visual artist simultaneously. He has worked at the Victoria & Albert Museum, London, Museum Rietberg Zurich, with Southbank Centre, London; done art residencies in Canada and Japan and curated and designed many thematic exhibitions, public spaces and heritage and museum projects in India. He has won awards and fellowships from institutions across the world and is a visiting faculty at colleges in India and Europe. Over the last 20 years, he has worked on more than 100 projects across eight countries.
Siddhartha is the Vice-Chairman of the JD Centre of Art, Bhubaneswar and is conceiving the museum, programming and the overall project.
His projects include the award-winning curation and design of the 85year-old Sardar Government Museum, Jodhpur; the interiors for the historic Jal Mahal, Jaipur; flagship stores for GVK's Airports in Bangalore and Mumbai; exhibitions at IGNCA, Crafts Museum IIC, Delhi, and the Indian Institute of Art & Design campus, New Delhi. He is currently conceiving the spaces for an interpretation centre for the 200-year-old former British Residency, Hyderabad; for sacred temples of Lingaraj and Puri Jagannath Temples, Odisha; and a jewellery gallery in Jaipur.
Click here to Register students are encouraged