1918 AHMEDABAD MILLWORKERS STRIKE
An exhibition
An exhibition on India's first industrial labour strike, between the Textile Labourers and Millowners of Ahmedabad, with Anasuyaben Sarabhai and Gandhiji as the key characters to this event, was organised at IIC Delhi in collaboration with the National Gandhi Museum.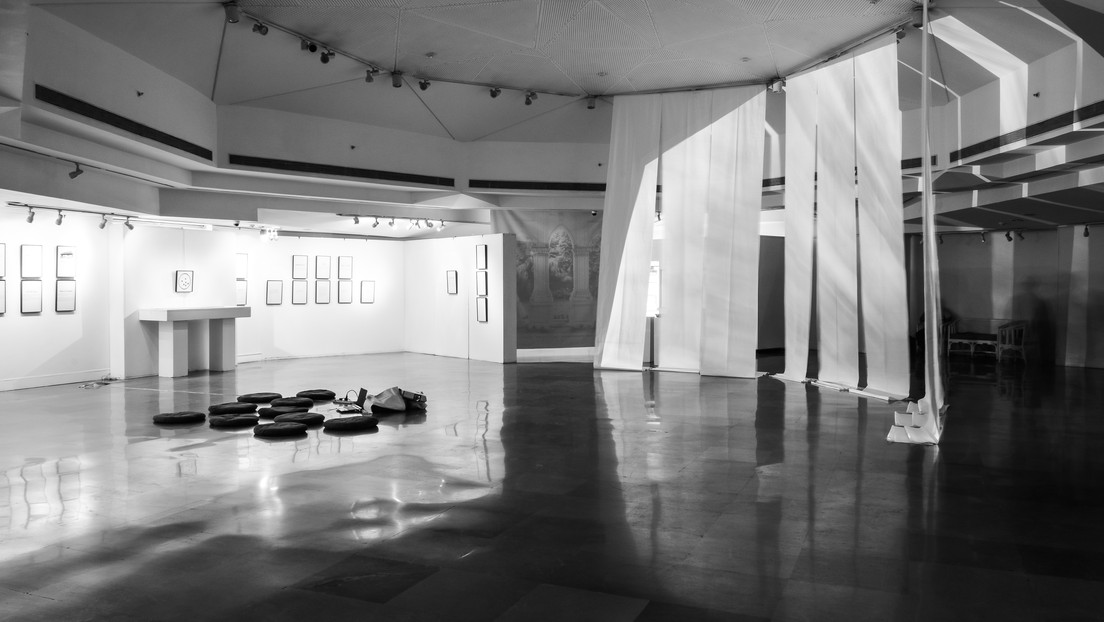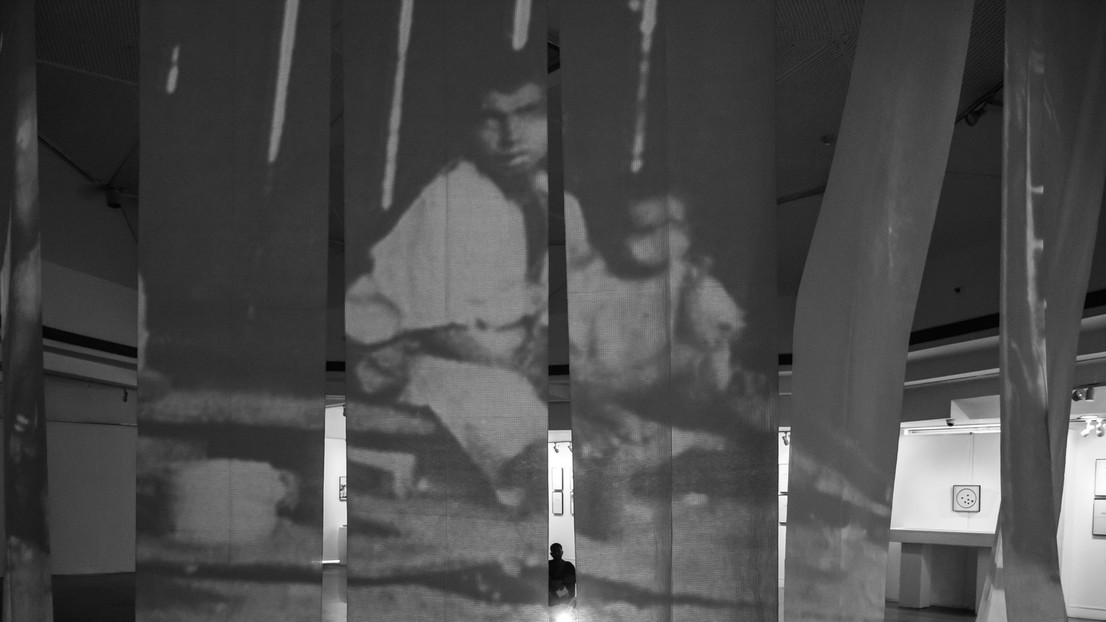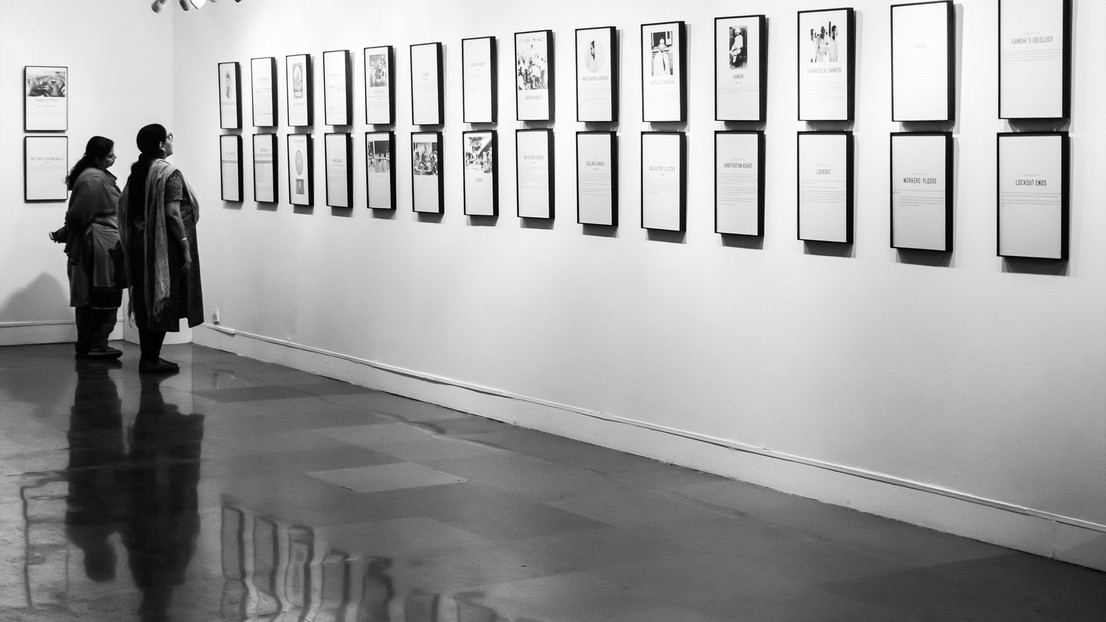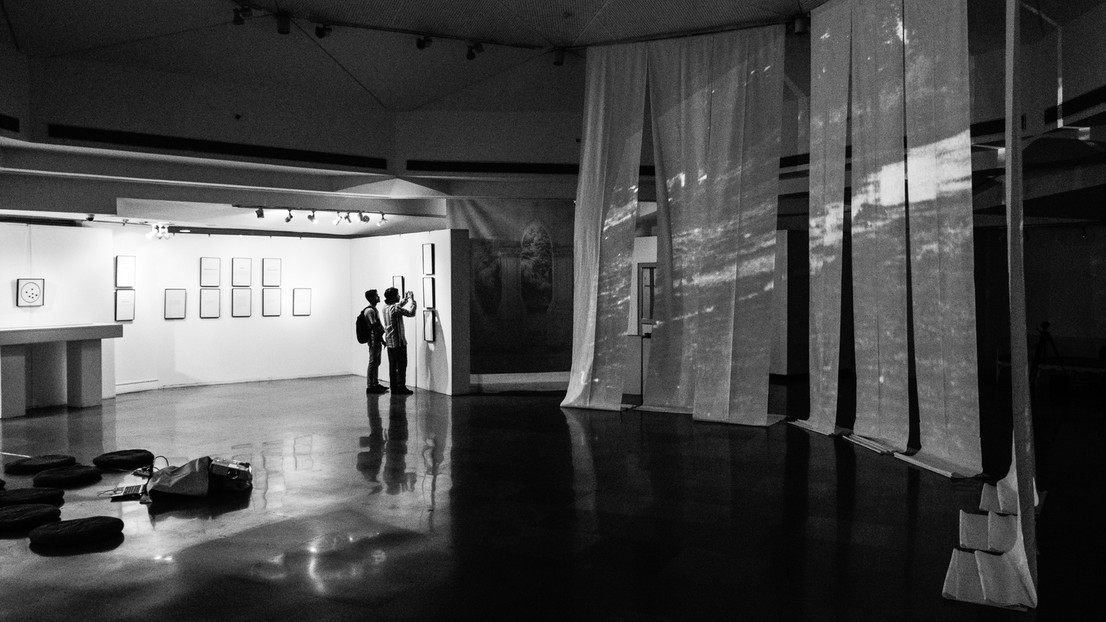 This is a tribute to the author of the book and our
Ex-Trustee Late Shri Aparna Basu.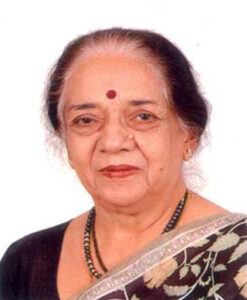 Late Shri Dr. Aparna Basu was the Chairperson of the National Gandhi Museum, Rajghat New Delhi. She obtained her M.A and Ph.D. from the University of Cambridge, U.K. She was formerly a Professor of History at the University of Delhi. Dr. Aparna Basu has published many books and articles on Women's History and History of Education. She was Patron and Trustee of the All India Women's Conference and Trustee of the Sarabhai Foundation in Ahmedabad. She was also a Chairperson of the All India Committee for the Eradication of Illiteracy, a managing committee member of Sardar Patel Vidyalaya, Delhi, and a governing body member of Indraprastha College, University of Delhi. Aparna Basu was a very active and supportive member of the Editorial Advisory Board of CWDS' Indian Journal of Gender Studies and an enthusiastic contributor to its annual visual calendar.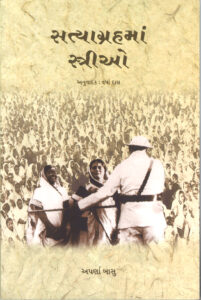 The virtual launch of the Gujarati translation of the book 'Women in Satyagraha' written by Dr. Aparna Basu and Translated by Shri Varsha Das, is a continuation of the '1918 Mill Workers Strike' exhibition at IIC, Delhi curated by Shanti Sadan in 2018.