'Abstracting Color: Lines, Surfaces and Materials'
by
Krutarth Nanavati
8th January 2022
18:00 IST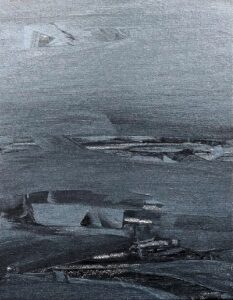 Krutarth Nanavati, an architect, is exploring mediums of photography, painting, screenplays, and building designs through multi-dimensionality, diversity of scales, and reinstallation of one medium into another.
Fusion of forms, sequence of volumes, and playful perceptions often define the use of color in his work. Void and valid, both, attract his use of colors. Lines define surfaces and surfaces define materials: all three taking physical form as well as an abstract idea through his paintings.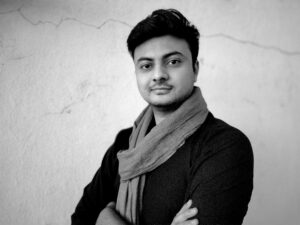 His solo exhibition in Amadavad ni gufa, Ahmedabad, titled 'Directional Disturbance', attracted a wide range of interest for its use of several tones of the same color, sequences of brush strokes, and fresh brilliance of use of intuition to paint what is not easy to paint.
He invites us to have a dialogue about his work.
Click here to Register students are encouraged